Christine Stein is the director of Govinda's Yoga Studio. She has been certified in the Iyengar system since 1992. Chris studies at the Iyengar Institute in Pune, India every year, under the guidance of the Iyengar family. All the teachers here at Govinda's Yoga Studio have been apprentices under Chris. Chris Stein holds a Senior Certificate in the Iyengar system. All the teachers keep up with their study and practice of Iyengar yoga and are highly dedicated to the teachings of this profound science and art of yoga.
Sri BKS Iyengar comes from a long lineage of yoga masters. He was born in south India, December 14, 1918. He studied with T Krishnamacharya, renowned yogi, Vaisnava, and healer of India in his youth. His guru sent him to Pune, and there, BKS Iyengar began his teaching.
"Yoga does not just change the way we see things, it transforms the person who sees." 
Sri BKS Iyengar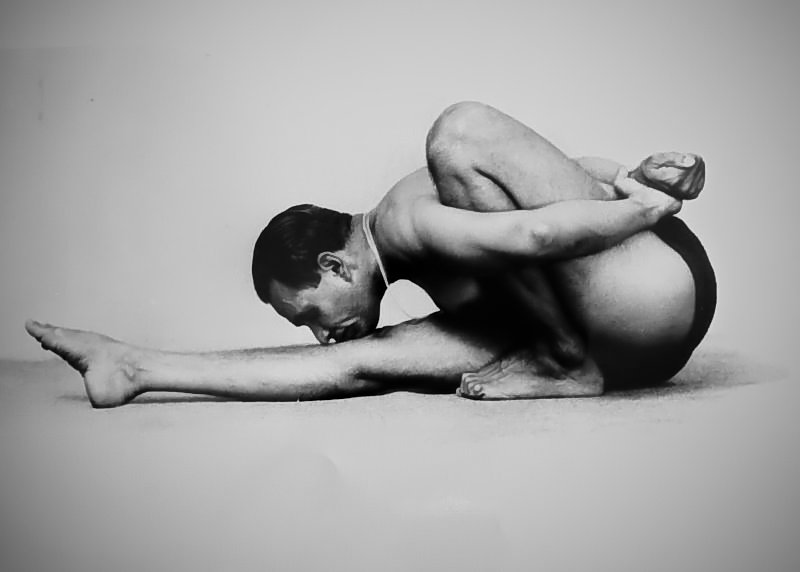 The brilliance of Iyengar's teaching of yoga is that it is a healing science for all. His use of props such as blocks, straps, chairs allows anyone of any age to practice yoga. His entire life was spent studying ancient texts and experimenting with every facet of yoga practice.
Today, people from all over the world, in every country practice Iyengar yoga.
In these modern times, many doctors recommend Iyengar's method, medical studies have been practiced in hospitals using his sequences. Although famous all over the world, the man remained humble and always considered himself a student of yoga.
To try is to experience the beauty of yoga practice.